Technology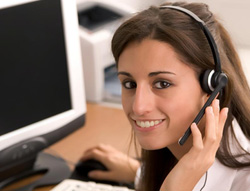 Technology drives today's successful vending operation and we have already made the commitment to the success of your vending program by investing in the best technology available.
By providing the most advanced machines, powered and operated by the most technologically advanced software, VendMAX from Crane Streamware, we will meet all of your vending business needs, every day, every week, every machine
Handheld Technology

All route drivers carry handheld technology that tracks all items purchased within the machines.

By using our handheld technology, we will apply VendMAX's superior technology to increase our customers' satisfaction.

Technology + Service = A great customer experience!

Customer Satisfaction
With Streamware software, Continental Vending Service optimizes product mix, space to sales & quantities. Streamware technology reduces sell-outs and turns machine alerts into service calls automatically which eliminates dissatisfaction from our customers.
Guaranteed Product Delivery by SureVend

Continental Vending Service's snack vending machines come equipped with SureVend technology, which guarantees delivery of your product or you money back.

SureVend works by a laser beam which stretches across the delivery chamber, and if the product selected does not break the beam, the customer's money is returned.

Our service area includes but not limited to: York, Hanover, Lancaster, and Harrisburg.