Beverage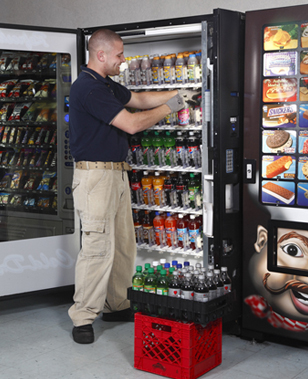 Continental Vending Service offers a superior line of hot and cold beverages. Our account representative will work with you to develop a comprehensive beverage program that will best fit the needs of your employees.
For our soft drink selection, Continental Vending Services proudly offers all the major carbonated brands from Coca Cola, Pepsi, and Cadbury~Schweppes. We also stock our machines with bottled water, energy drinks, juice, Turkey Hill tea, Perrydell Milk, and other non-carbonated beverages.
Hot Beverages

Our hot beverage machines offer a variety of gourmet, fresh-brewed options, such as: premium coffee, decaffeinated coffee, hot cocoa, cappuccino, espresso, latte, mocha, chai tea, and hot tea. These selections are available in 12 oz. and 16 oz. sizes.

Reduce, Reuse, Recycle

In an effort to go "green," CVS offers a use your own mug program in which customers who use their own mugs receive a $0.10 discount off of their selection.